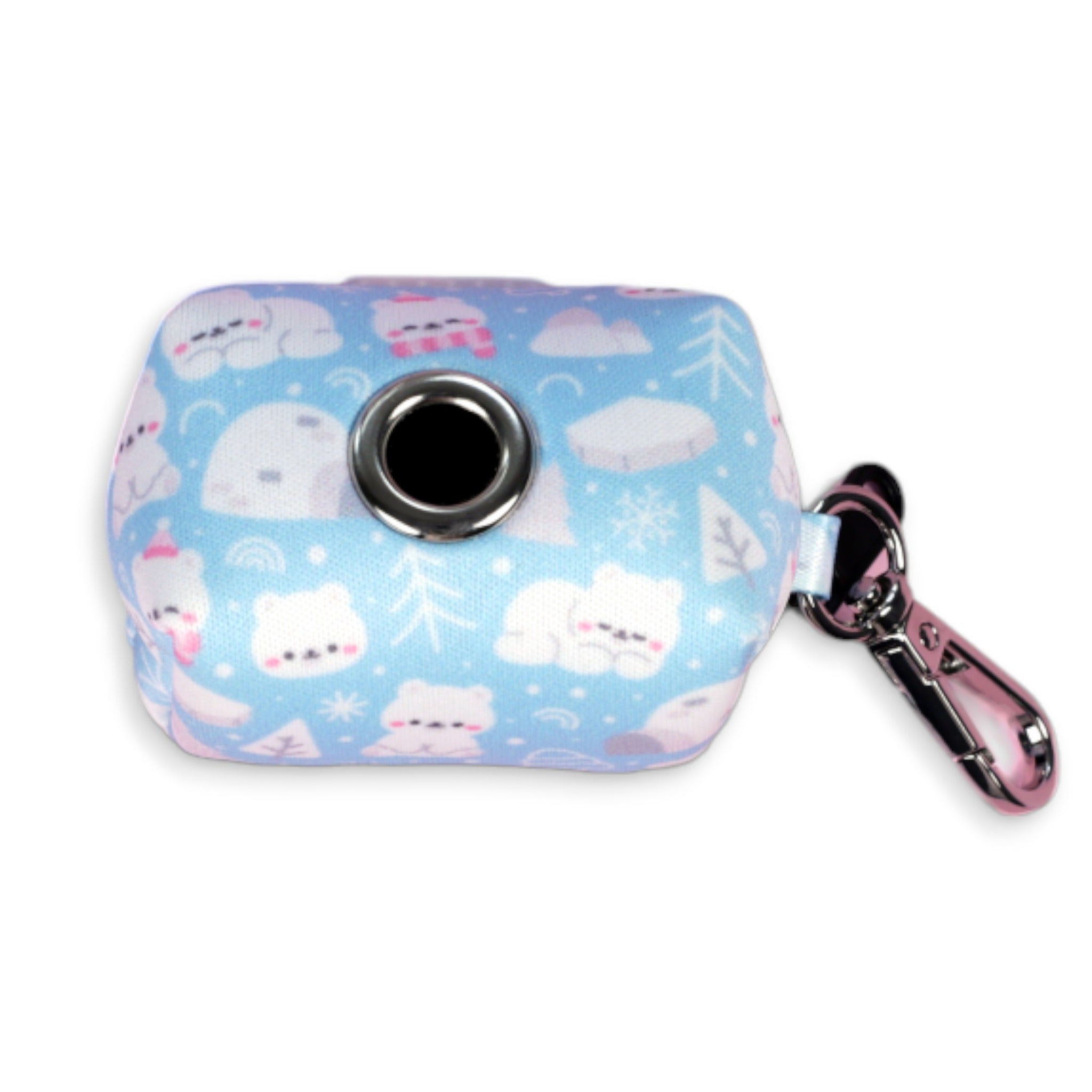 Poop Bag Holder - Polar Paws
🐾💩 Make cleanup adorable and convenient with our cute Dog Poop Bag Holders.
Why are our Poop bag holders a must-have walking accessory?
Easy dispensing: Our poop bags are designed for effortless use. Simply pull out a poop bag from the opening when needed, and you are ready to clean up after your furry friend.
Easy carry Our poop bags are super convenient and compact, making them easy to attach to our leashes or your bag.
Kawaii designs: Our cute and original designs will make you smile every time you use them :) This bag features our winter & polar bear themed design.
Bag roll included: Each Poop Bag includes 1 standard waste bag roll
Size: Measures 2.75" x 2" (7cm x 5cm)
Get yours today and turn a necessary task into an adorable and fashionable statement!
Free U.S shipping on all orders over $50
Free Canada shipping on all orders over $75 USD. 
Free International shipping on all orders over $100 USD.
Save even more with our basic or deluxe bundle deals! All regular priced bundles qualify for FREE U.S SHIPPING!
Worldwide shipping available
Made of soft neoprene fabric and a breathable mesh. 
Sturdy buckle system provides maximum security for your pet
Spot treat/ hand wash with cold water and soap
Hang to dry
The design of the product you receive may vary slightly compared to the photos shown due to where the fabric is cut during manufacturing and the sizing of the item.